It's time to start planning our Christmas feast and how to make them look pretty. Here's another genius idea from
ashleyannphotography
using old doilies, just imagine their snow flakes!
Step 1: Lay out your largest doilies first
Step 2: Fill in with smaller doilies. I used all different shapes and stuck with white and cream colors.
Step 3: Overlap the edges of the big and small doiles so that the small ones aren't always on top.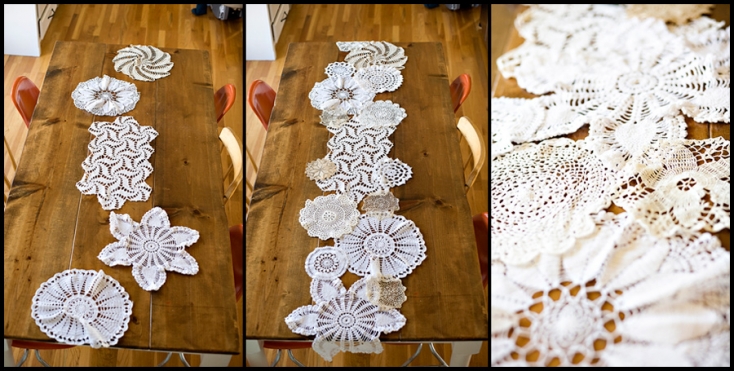 Step 4: Tack the doilies together using string on the UNDERSIDE. I tied a double knot in several spots using thread and a needle. Knowing me it won't take long before I decide I am ready to do something different, so I wanted to be able to take the runner apart easily without hurting the doilies.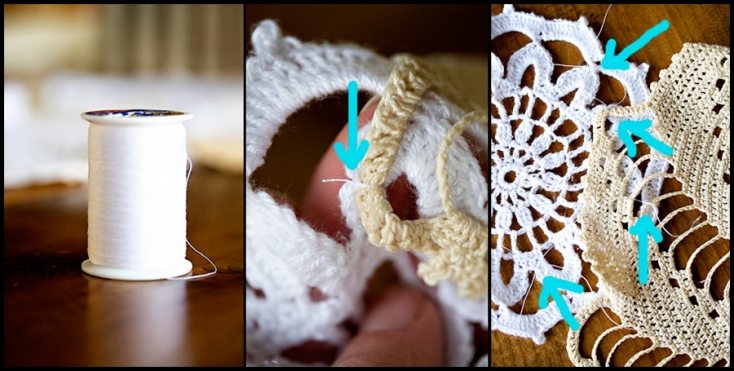 Ta Da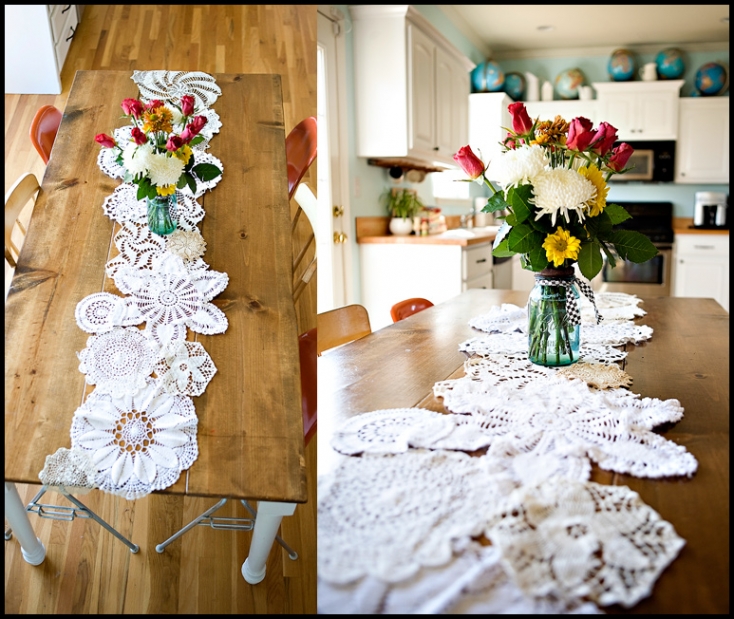 Cute, fun, easy. My 3 favorite crafting words!
XXX