You'd have never have guessed it but... I'm a hair colour addict!
I blame it on my very early obsession with
My Little Pony
,
Lady Lovely Locks
and
Moondreamers
!
Plus when your style icons are Gwen Stefani and Vivienne Westwood what you gonna do?!
Its an addiction that started when I was 11, I went to a Backstreet Boys concert in Sheffield and I REALLY wanted pink hair. Sadly I wasn't allowed, so I got desperate and decided that colouring my hair using a pink highlighter pen a few strands at a time was a great idea! Good grief! Suffice to say, I thought I looked great (and I swear Brian looked RIGHT AT ME!) but I'm glad there is no photo evidence to squash my first colour experience memory.
I experiment with different colours and shades but I do try to always go back to blonde (not natural unfortunately) for a while to give my hair a "break" HA! I don't bleach it myself, I go to a salon for that - trust me I've got only bad experiences of bleaching my own hair, I've learnt the hard way its worth paying a professional to do it.
My preferred brands are:
Directions - smells great, covers well, washes out evenly and is not tested on animals.
Bleach London - Amazing selection of colours, you get a lot of your money and washes out in unexpected ways!
So whats my colour today?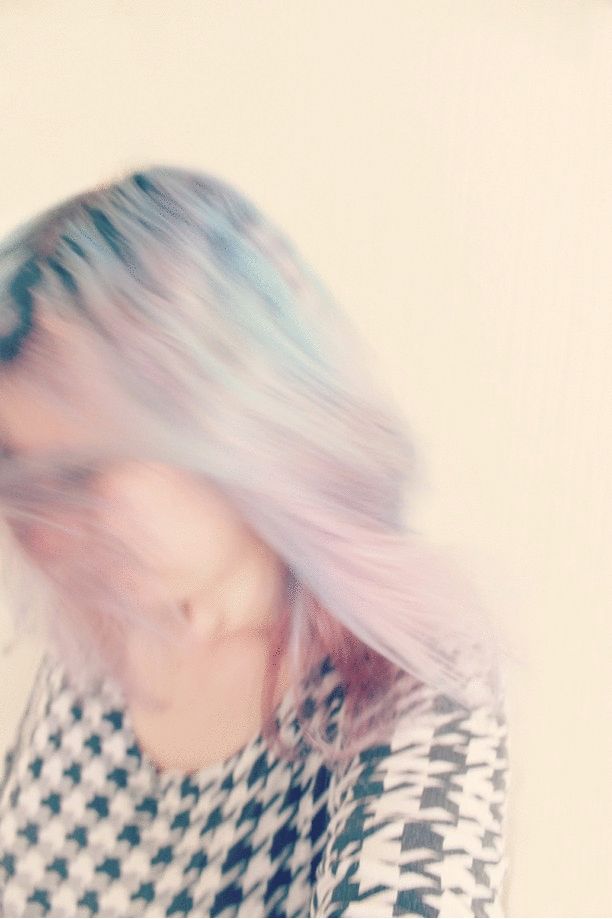 Its washed out
Bruised Violet
by Bleach London! It was quite a dark purple when I first put it on but now its a fab multi colured blue, purple and pink! Very mermaidy! I really like it and have had some nice compliments.
Who knows where the hair colour rainbow will take me next? Summers coming up so maybe a vibrant orange, florescent yellow or maybe I'll get my highlighter pens out again!